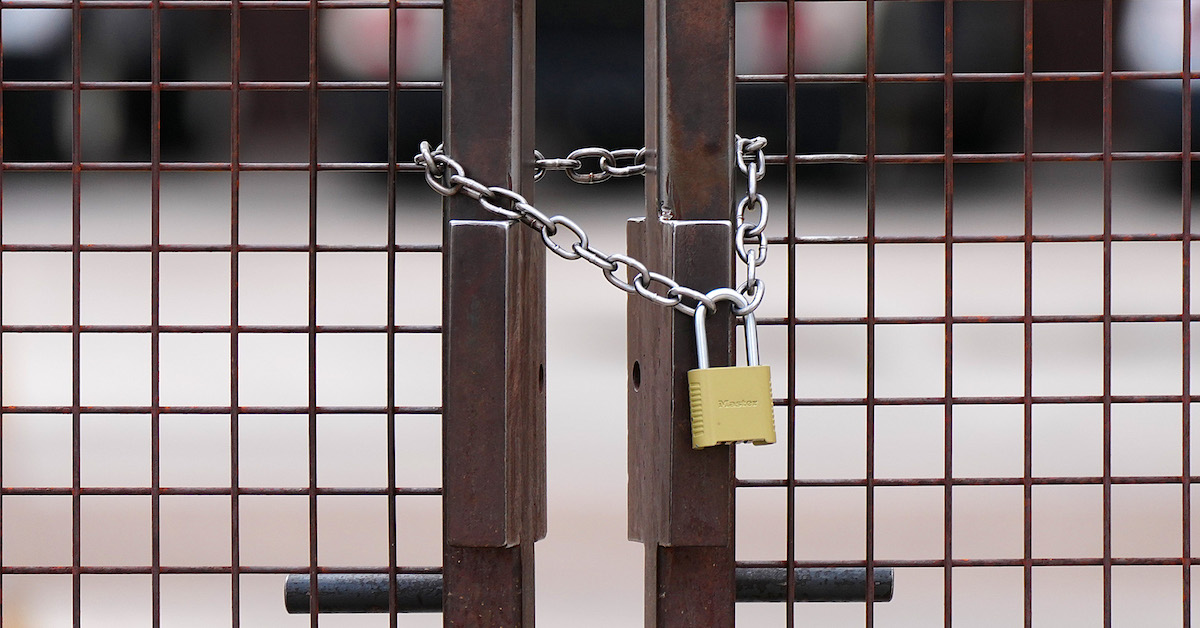 Here we are again. Just two years after a global pandemic led to the cancellation of part of spring training and a delayed Opening Day, the lockout has resulted in the loss of more baseball.
This time around, there are no PPP loans to help soften the blow. FanGraphs is in slightly better financial shape than we were in 2020 due to all of our Member support, but that doesn't change the fact that the lockout is already starting to put the site at risk. Lost revenue is lost revenue, and the longer this goes on, the worse shape we'll be in. It took us all of last year to climb out of the financial hole the pandemic put us in, and now we're being dragged back into that uncertainty.
For those interested in the impact the lockout has already had on the site, in mid-January, we started to see a sharp drop in our traffic compared to what we'd usually expect:

In February alone, our traffic was down about 44% year-over-year. Despite the increased Membership support we've experienced, advertising is still a major source of revenue for us. A 44% decrease in traffic more or less translates to 44% less ad revenue than expected. With Opening Day on hold, and with our normal busy season coming up, I expect that we'll see our year-over-year traffic (and accompanying revenue) decline substantially in the coming weeks.
So for the second time in three years, we're asking for your assistance to keep FanGraphs, the baseball resource that you've come to rely on, alive and well.
If you're already a FanGraphs Member, thank you so much for your support. We're excited to continue to bring you great analysis and new site features, and hope you will renew your Membership when the time comes. Now and in the future, you make FanGraphs possible.
If you aren't a Member and you value what we do, now is the time to sign up and help ensure that we're here for you when baseball returns. Better yet, become an Ad-Free Member! You won't regret it. It's the best way to both experience the site and sustain its future.
You can support FanGraphs in the following ways:
Become a Member
You can become a Member or an Ad-Free Member. You'll see all the same great content and have access to all of our tools. You'll also be able to customize your view of the site with Dark and Classic mode, as well as the ability to toggle homepage photos on and off, and be able to download many of our most popular RosterResource pages as Excel workbooks. Ad-Free Members also enjoy the site with faster loading times and no ads — it's the best way to experience FanGraphs.
Gift a Membership
You can send a coupon code for a one-year Ad-Free Membership to anyone you like. The code never expires, and no credit card or other form of payment is required when the recipient signs up. Their Membership begins when they use the coupon code.
Buy Some Merch
Buy some FanGraphs merch! We will be restocking soon, so keep an eye out for future announcements.
Donate to FanGraphs
We have a simple donation form you can use to donate to FanGraphs. Please note that donations to FanGraphs are not tax-deductible.
Thank you so much for your support.