After just updating the appendix last year, The Process has been fully updated for next season and is available in digital (full and appendix) and print versions.
Some of the new highlights from the book are:
A foreword by the great Phil Dussault, fresh off his amazing 2021 season, as well as our unique analysis of Phil's strategies.

Among other things, there are new sections describing the in-season spreadsheet tools we use to co-manage teams, updates to the in-season tools we use, an eye-opening study about the accuracy of two-start pitcher schedules, and a new section about how to attempt to make serious money playing fantasy baseball. For example, we updated the who and how Saves are being accumulated.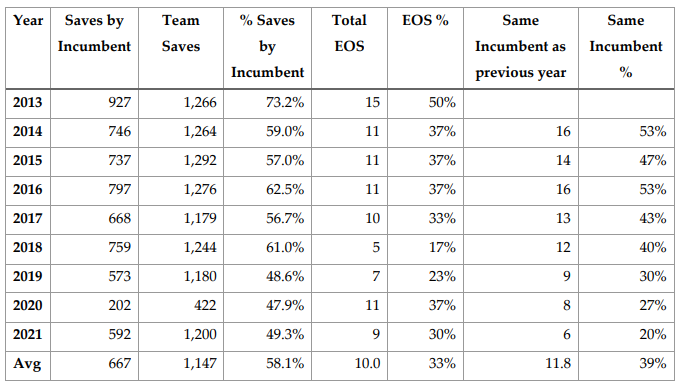 An updated appendix for various leagues' standings, 2021 standings gains points (SGP), 2022 Steamer projections, projected handedness splits, and others. We've added a new appendix that lists players you might expect to exceed projections based on certain "projection altering" characteristics like pitch mix and sprint speed changes.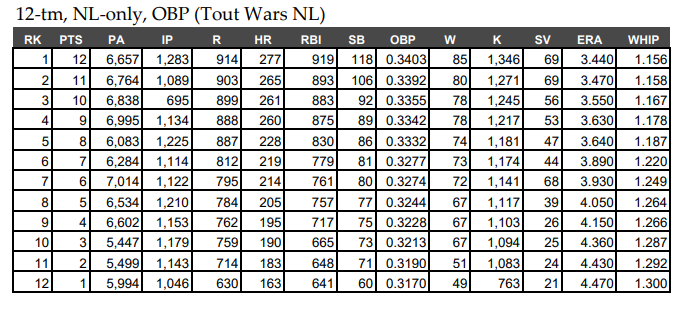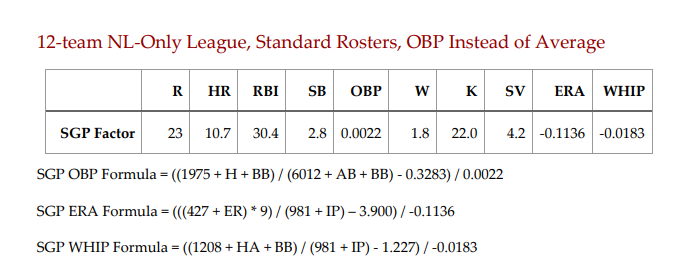 Some of the other highlights from the book are:
Detailed analysis of how to use industry projections and when they should be modified.
How to use valuation systems to turn projections into rankings and dollar values.
Take advantage of industry biases and norms to pull as much value out of a draft and auction.
Groundbreaking studies on when breakouts happen, how past performance predicts future success, when valuable free agents appear, behavioral analysis of the best NFBC teams, all analyzed and presented so owners can take advantage of this information.
Pages of hints and secrets to accumulate standing gains during the season.
Discussion of specific in-season tools utilized by the authors
Rookie variance study looking at the accuracy of rookie versus non-rookie projections
Comparison of the SGP and z-score valuations system that highlights the differences between the two systems for both hitters and pitchers
Study comparing the cost to acquire closers and comparable starters via FAAB
Study on the extent to which previous fantasy productions levels indicate future success
Weekly valuation study analyzing the benefits of valuing players on a weekly basis instead of only on an annual basis
In addition, we have reread, revisited, and reconsidered the entire book. This led to streamlining sections, adding clarification, and rewording confusing explanations.
Just a reminder there are three versions of the book (print and the two digital ones, full and appendix). I'll just end with some kind words from Phil Dussault.