After weeks of speculation, the Mets have hired their new manager. Buck Showalter will take over the reigns of the team according to a tweet from team owner Steve Cohen. Jon Heyman of MLB Network reports that Showalter received a 3-year contract to manage the team.
Last week it was known that Showalter had advanced past the initial pool of candidates and moved onto the second round of interviews. This represents another close call at helming a dugout for the other two finalists, Tampa Bay's Matt Quatraro and Houston's Joe Espada. Despite reverence around the league for the latter two coaches, industry insiders quickly tabbed Showalter as the frontrunner for the Mets position.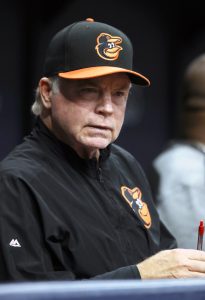 The veteran skipper will now take over a Mets dugout that has seen its fair share of shakeups in recent years. For the Mets though, Showalter is a proven commodity. Over the course of 20 years and 3000+ games, Showalter sports a .506% winning percentage and has taken home Manager of the Year hardware with three different clubs.
While Showalter has never won a World Series as a manager, many around the league have cited his leadership skills as a reason teams become postseason contenders. Most recently, during his 2010-2018 season run with Baltimore, Showalter helped turn a rebuilding club into one of the American League's winningest teams. After a 69-win inaugural full season with the club, Showalter quickly saw the team post non-losing records in the next 5 seasons. The Orioles made the playoffs three times during that stretch, including once as a first place team— no small feat considering the financial juggernauts that reside in the AL East.
More to come.