Our act of resistance: Talking Baseball
Yes, spring training is in jeopardy. Sure, the lockout is annoying and the commissioner might be worse than that. And true, there are so many unanswered questions on the state of the game (and the 2022 season) right now.
But, we have the balm…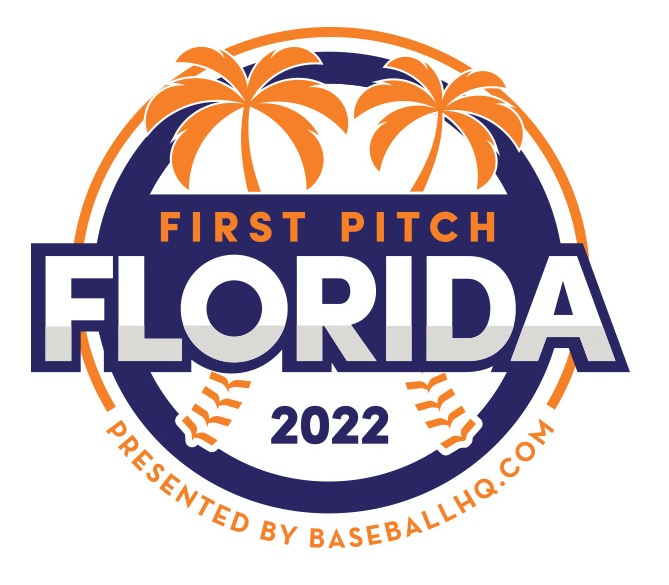 Amidst all the uncertainty, First Pitch Florida promises to be a full weekend of fantasy baseball talk, preparation, drafts and analysis prepared from the brightest minds in the community. Take a break from the CBA, and let's engage with panel discussions and presentations on draft strategy, the 2022 player pool, how to approach single-year and dynasty leagues, prospects, late-round values, the impact of sticky stuff, injuries, ballpark renovations and tons more!
Don't succumb to the dark days of the lockout. We're confident there will be a 2022 MLB season and First Pitch Florida is your ticket to getting a jump-start on your competition. The incredible schedule of panels discussions and activities is taking shape (spring training games or not). Our event page includes info on the schedule, the speakers, the drafts … the BASEBALL TALK that will go on all weekend long.
But… time is running short to make arrangements for one of the best in-person events going. Our Early Bird Rate of $359 expires this Friday, February 18. (If our scheduled spring training games—two are included in the price—are canceled, we'll refund you $50, and add in a catered lunch on Saturday afternoon.)
It's a whirlwind weekend, there's lots to plan… but we've been preparing fantasy players at live events for more than 25 years. Come experience the edge you'll have going into the 2022 MLB season.
We get it: this lockout is annoying. But once it ends (and it will end), there will be a mad rush through spring training and right into the regular season. There is no better way to prepare for the chaos ahead than joining us at First Pitch Florida. REGISTER TODAY! 
  For more information about the terms used in this article, see our Glossary Primer.