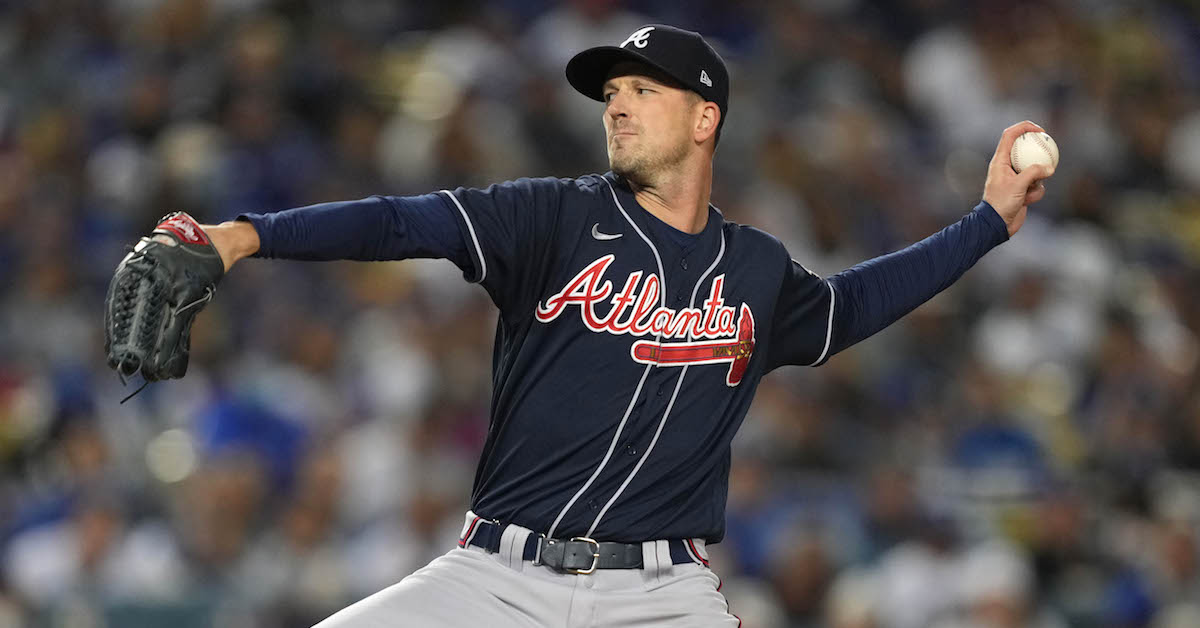 Spring training games may be underway but the abbreviated post-lockout free agency period means we're still seeing a number of players find new homes for the upcoming season. This weekend, the Cubs and the Twins added some much-needed pitching depth. Let's take a look at what they can expect from their new hurlers.
The Cubs, who appear to be on the outer fringes of contention, signed starting pitcher Drew Smyly to a one-year, $5.25 million deal with $2.5 million in incentives and a mutual option for 2023. At 32, the left-handed Smyly has had an up and down career thanks in part to health issues that include missing the entirety of the 2017 and '18 seasons due to Tommy John surgery. He spent 2019 knocking the rust off with the Rangers and Phillies, and he didn't quite look fully recovered until a resurgent stretch with the Giants in '20, where he showed off a 2.5 mph boost on his fastball and a career-high 14.9% swinging strike rate. That performance secured him a $11 million deal with the Braves before last season, but his performance suffered; his ERA (4.48) and FIP (5.11) tumbled below league-average and he found himself left off of Atlanta's playoff rotation. Smyly now looks to bounce back in a return to the Cubs, where he spent the 2018 season rehabbing.
The first thing to note about Smyly is that he's still throwing a tick harder than earlier in his career, even if he has lost about half of his velocity gains from the 2020 season. This puts his 92.1 mph fastball right around league average for lefty starters. Performance-wise, his heater took a big hit, though, with hitters putting up a .415 wOBA as he surrendered 14 home runs. The likely culprit is the shape of the pitch, as both its drop and run became more average — not the direction you want your movement to go, especially with merely average velocity.
Beyond his heater, Smyly primarily features a curveball (42% usage) and mixes in a cutter (11.4%). His curve has been a consistent pitch for him throughout his career — he likes to drop it in right below the knees against righties and lefties, and he's been using it more and more, going from around 23% usage earlier in his career to 41.9% last season. This increased usage has had a positive effect on his groundball rate, as he's gone from being a fly ball pitcher to someone with closer to neutral tendencies (44.6% fly ball rate in 2019 down to 38.6% since '20). Throughout his career, Smyly has struggled against right-handed batters, who have a career .333 wOBA against him compared to just .286 from lefties. Righties have torched his fastball (.351 wOBA) and cutter (.364 wOBA), and Smyly has never had much luck developing a changeup, essentially retiring the pitch a few years ago. His curveball is the closest thing to a weapon against righties he has (.268 wOBA), likely another reason for its increased usage.
The Cubs have been busy working on their pitching depth in recent days, adding Daniel Norris, Mychal Givens, and David Robertson to their bullpen last week. They'd already rebuilt their starting rotation earlier in the offseason by adding Marcus Stroman and Wade Miley on multi-year deals, but another rotation addition became a necessity after it was announced early last week that Adbert Alzolay will start the season on the IL. Smyly now looks to fill in the back of the rotation along with Alec Mills. This rotation, rebuilt as it is, seems to be heavily reliant on contact, as all five of the Cubs starters project to have below-average strikeout rates, similar to last year when the starting staff finished 28th in strikeout rate at 18.7%. The contact approach didn't work out and the rotation turned in just 2.6 WAR, finishing 28th in ERA- and dead last in FIP-. Currently, our Depth Chart projections peg them for 8.7 WAR, with Stroman projecting to cover last year's team total by himself. Even if the Cubs haven't redesigned how they plan on getting outs, some improvement should be in store.
Switching to the American League Central, the Twins signed veteran reliever Joe Smith to a one-year, $2.5 million deal. Smith finds his way to the Twins' bullpen on the tail end of a long and successful career that's seen him pitch for seven different teams over 14 seasons. The right-handed sidearmer has carried a heavy workload, appearing in more career games than any other active pitcher, and has six 70-game seasons under his belt. While he hasn't been as prolific since 2015, the soon-to-be 38-year-old was still a valuable reliever up until last season, when he put up a 7.48 ERA in 21.2 innings with the Astros before being dealt to the Mariners at the trade deadline. (That poor performance came after Smith opted out of the COVID-shortened 2020 season to be with his mother as she succumbed to Huntington's disease.) He greatly improved later in the season and quickly started seeing more high-leverage spots for the playoff-contending Mariners. In fact, his leverage index (gmLI) tripled in his time with the Mariners, to the highest since his stint with Cleveland in 2017.
Joe Smith's 2021 Season
| Time Frame | IP | ERA (ERA-) | FIP (FIP-) | K% | BB% | BABIP | gmLI (Leverage Index) |
| --- | --- | --- | --- | --- | --- | --- | --- |
| First Half (w/HOU) | 21.2 | 7.48 (177) | 4.97 (117) | 16.5% | 3.9% | 0.413 | 0.48 |
| Second Half (w/SEA) | 18 | 2.00 (48) | 2.67 (64) | 24.3% | 5.7% | 0.229 | 1.47 |
That's the kind of second-half performance that earns you a multi-million dollar contract heading into your age-38 season. Smith showed he still has the stuff to be an important reliever on a contending team, and that's exactly what the Twins are calling on him to be. Twins fans can look to Sergio Romo's time in Minnesota for a comp to Smith's skill set. Like Romo, Smith is a low arm-slot soft-tosser who relies on a heavy diet of sweeping sliders (34.8% usage) and a mix of four-seam fastballs (23.3%) and sinkers (39.4%). Smith and his first-percentile velocity have been trending downward over the years, and he lost another full-tick last season leaving his average sinker at only 85.9 mph, 8 mph off the league average for right-handed relievers. His sinker usage trended up in Seattle; it was his most reliable pitch for consistently getting down-and-in on righties, inducing weak contact (85.9 mph) and tons of grounders (71.2%). Smith balances his fastballs with sliders that sweep away from righties, using it to extend the zone off the plate. Notably, last year was the worst his slider has ever been; he gave up a .339 wOBA and posted a career-low swinging strike rate of 8.4% – well below-average for the pitch. Over the years, his slider has become flatter and flatter, turning what used to be a decent whiff pitch into something that now looks like a slow cutter. That's wasn't a welcome change performance-wise, and it will be interesting to see if he can get more depth on the pitch this season.
Smith's command has remained elite over the years and it's a big part of why he can get away with lesser stuff than his flame-throwing peers. This lines up with Eno Sarris' research on command being a skill that ages well, or at the very least, being one that's nearly required if you want to pitch into your late-30s. His 4.6% walk rate ranked 12th among relievers in 2021 and allows him to live with below-average swing-and-miss stuff (he's only had one year with an above-average swinging strike rate).
The Twins have made a lot of moves this offseason with an eye toward contending, but their current starting rotation, led by Sonny Gray, still projects to be a weakness. One way to mitigate that weakness is to improve a bullpen that is likely to shoulder a heavy load. Last year, their bullpen finished 11th in innings pitched, and will likely see similar action this season since their current staff lacks arms that go deep. Smith will fit nicely in the middle-innings for Minnesota, providing a contrast to the lefty Caleb Thielbar and the hard-throwing Jorge Alcala. Meanwhile, Tyler Duffey and Taylor Rogers should remain in their eighth and ninth inning roles from last season. This move may seem minor, and it certainly is in comparison to the other splashes the Twins made this offseason, but every little bit of depth matters in a tight playoff race, which is exactly what the Twins hope to be in this season.