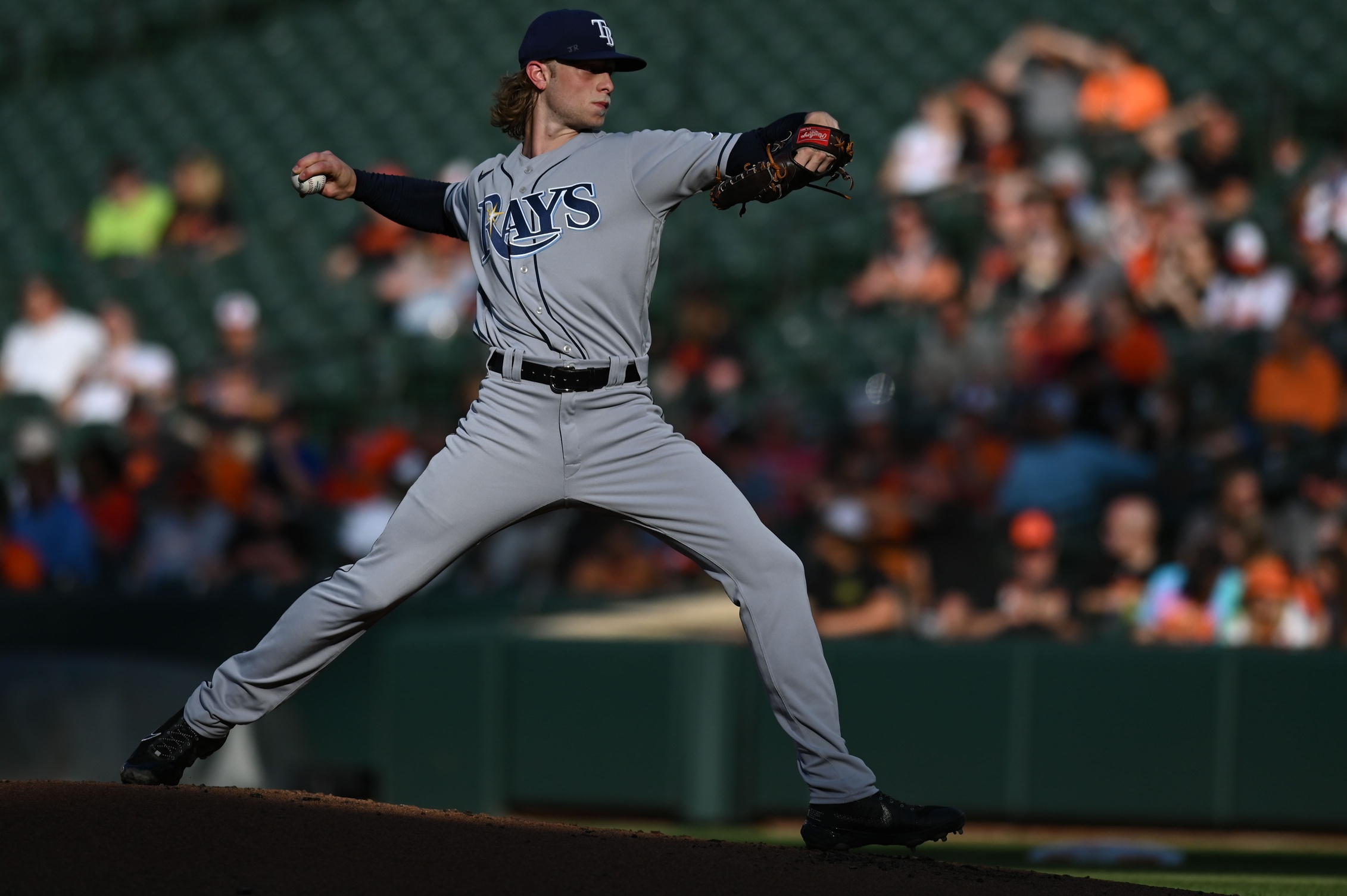 A few thoughts on the pitchers from the weekend's games:
FOR STARTERS
Weekend SPs
Sorted by ERA
Business As Usual: Nothing actionable (not always good starts, just means it didn't move the needle)
Carlos Rodón, Sandy Alcantara, Justin Verlander (only his 2nd dud of '22), Pablo López (he's allowed a dud v. a great team), Shane Bieber (did well w/the at COL/at LAD 2-step: 3.46 ERA, 1.38 WHIP, 16 Ks, 2 BB in 13 IP), Aaron Nola, Frankie Montas, Julio Urías, Tarik Skubal, Clayton Kershaw, Robbie Ray (B2B 7 IP gems), Alek Manoah, Luis Severino, Kyle Wright, Logan Gilbert, Jordan Montgomery, Patrick Sandoval, Framber Valdez, Hunter Greene, Jameson Taillon, Cristian Javier, Eric Lauer, Carlos Carrasco, Corey Kluber, Chris Bassitt, Taijuan Walker (has allowed 4 ER just once in L8), Blake Snell (dud at COL), Adam Wainwright, Michael Wacha, Alex Wood, Brady Singer, Jeffrey Springs (not proud of his first dud), Cal Quantrill, Trevor Rogers (we're expecting bad at this point), Ranger Suárez, Adrian Houser, Madison Bumgarner, Dakota Hudson (plan for WHIP pain if you stream him), Chris Flexen 플렉센, Johnny Cueto (he's not 2.95 ERA-good, but he's streamable), Zach Plesac (6 strong IP, but 1 K!!), Justin Steele (7 Ks/6 BB are a wet blanket on the 1.89 June ERA)
Notable Gems: The standouts who merit some extra attention
Decent Enough: Mostly biz as usual but with some commentary
Alex Cobb – Wanted more with a soft landing off the IL at PIT, but they aren't going to force it with Cobb given his injury history. Look past the ugly surface stats (5.62 ERA/1.46 WHIP) and realize that his 20% K-BB and 62% GB rate can produce excellent results as his .381 BABIP regresses (career .295) and he starts stranding more than just 56% of his runners (career 72% LOB rate).
Jason Alexander – Felt the need to mention him because he dos have a 2.42 ERA that might entice some, but I strongly encourage you to ignore that enticement. He has a 1.70 WHIP and more BB (9) than Ks (8).
Injury-Shortened
Zach Eflin – The start wasn't going well and then he left after just 2 IP with a bruised knee that was bothering him earlier in the week. He is expected to make his next start at SD, a toss-up for the Team Streamer. SD is 17th in wRC+ v. righties for the season and while they are up to 4th for the month, a lot of that is owed to their Cubs series where they scored 41 runs in 4 games.
Duds: The worst of the day from fantasy relevant arms
—
I've got a Monday pod with Justin and Jason so I must cut it at just pitchers, but I also want to come up with a new Monday topic. The Playing Time one isn't coming together as I wanted so I'll have to think of something else to put there. Look for that pod later today as well as Tuesday's normal episode coming up tomorrow!