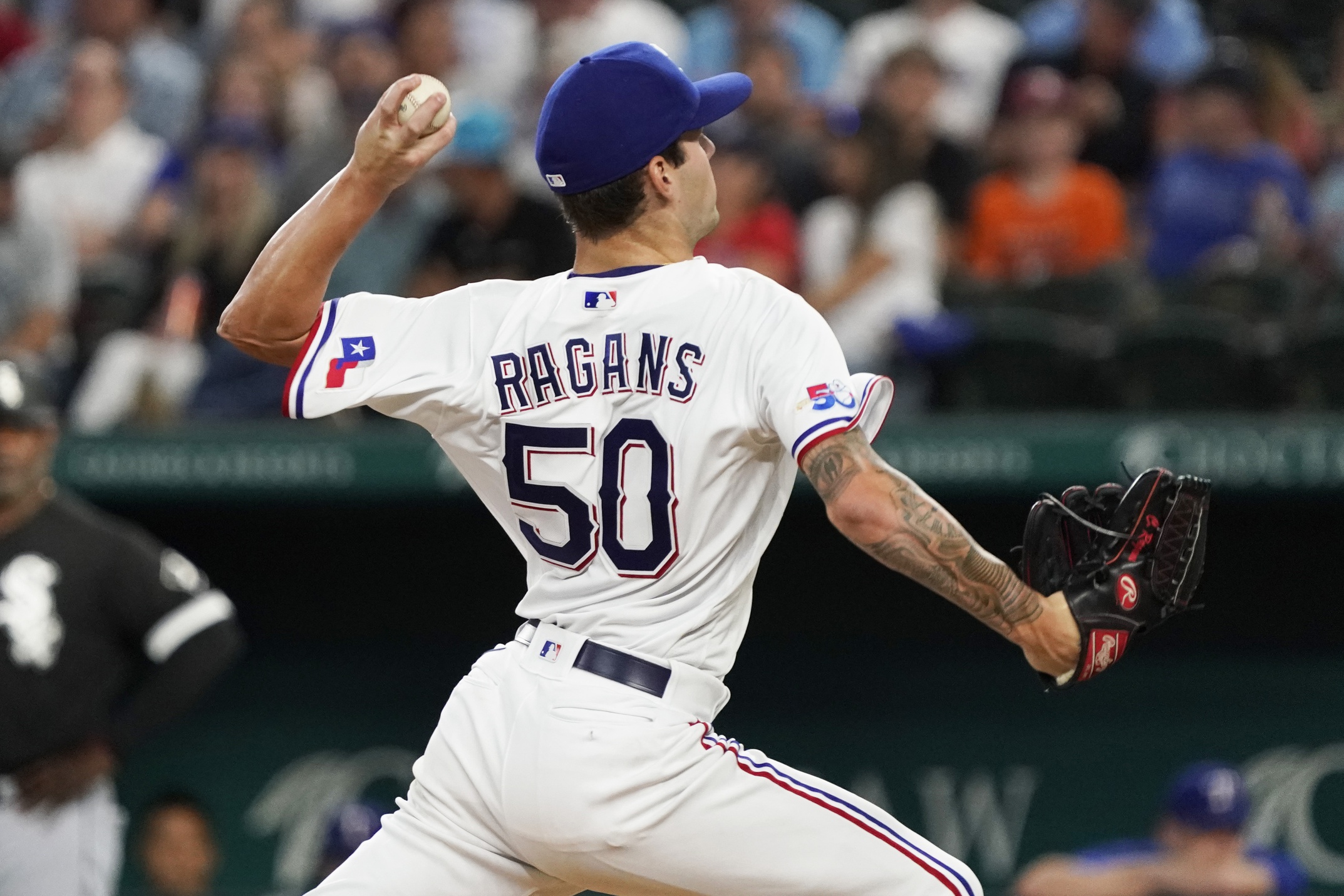 A few thoughts on the pitchers from Thursday's games:
FOR STARTERS
Thursday's Starters
Sorted by ERA
Business As Usual: Nothing actionable
Notable Gems: The standouts who merit some extra attention
Decent Enough: Mostly biz as usual but with some commentary
Johnny Cueto – Cueto has been great and useful across multiple formats with a 2.91 ERA and 1.19 WHIP in 96 IP. He did allow 11 hits and had just 4 Ks at TEX, but he still went 8 IP and allowed just 3 ER. All in all, we'll take it! He has been a lineup fixture and I don't plan to change that next week with a trip to KC on deck.
Nick Pivetta – After three straight duds that erased all the good work from May and June, Pivetta is back to his scary streamer self. He does have a 4.60 ERA over his last three, but with a 1.85 WHIP in 15.7 IP. He gets ATL next week and then sets up for an at PIT/at BAL 2-step the week after that. I could see stashing him in a deeper format and waiting on that 2-step.
Paul Blackburn – The comfort level in starting Blackburn has definitely dipped thanks to a 7.94 ERA and 1.59 WHIP in his last 8 starts (39.7 IP). He does still have a 14% K-BB rate in that time which is actually better than the 12% K-BB rate he had in his first 13 starts when he had a 2.26 ERA and 1.07 WHIP. Four solo shots did the damage against the Angels, but I'll take my shot against them in next week's start at home.
Duds: The worst of the day from fantasy relevant arms
FRIDAY FAAB
Heading to the weekend, I'll give a few names to consider in FAAB for the weekend. I will try to give a name or two for many league sizes:
Shallow
Cal Raleigh | SEA, C (14% Y!, 4% ESPN) – The hits are finally starting to fall a bit for Raleigh and it's quietly made him one of the best catchers over the last 2+ months. He hit just .136 through May with a microscopic .143 BABIP killing him over the 74 PA. While he will never be confused for a batting average stud even at his best, he's better than .136! And we've seen that shine through since June with his line jumping to a palatable .232/.301/.512 with 11 HR in 183 PA (35 full season pace). With a heavy flyball lean (55%) and lots of swing-and-miss (30%), the AVG will always be at risk so make sure you're comfortable buying a power-only profile. He is the 15th ranked C thus far and he's been a top 5 option since June 1st with his MLB-best 11 HR at the position (he & Will Smith are the only Cs with 10+ HR since June 1st).
Seth Brown | OAK, 1B/OF (22% Y!, 15% ESPN) – Brown feels too widely available for shallow formats. He has been the 37th-ranked OF on the season, but he also has 1B/CI eligibility so even in 3-OF, 10-team leagues there should be a spot for him on someone's The 29-year-old lefty hitter has smacked 16 HR and swiped 8 SBs in 345 PA thus far. His .236 AVG certainly isn't great, though in this low-AVG environment, it's good enough given the rest of the production. While OAK's offense is dreadful, volume still has value and Brown is a fixture in the cleanup role!
Medium
Félix Bautista | BAL, RP (46% OC, 13% ESPN, 0% Y!) – This is a standard new closer play. I think Bautista assumes the role with Jorge López traded out and he can be every bit as good. Bautista has been a force in a setup role with a 36% K rate in 44.7 IP aiding him to a 1.81 ERA/0.87 WHIP combo. He does have an 8% BB rate and 1.2 HR/9, but neither is super alarming, nor should those factors prevent him from success in the closer's role.
Deep
JP Sears | OAK, SP (2% ME, 0% everywhere else) – The A's haven't need a 5th starter since acquiring Sears from the Yankees in the Montas deal, but he should be up next week and has a chance to stick the rest of the season. The dearth of waiver talent in deeper formats that I mentioned earlier is just another reason why I'm interested in Sears. He was excellent in 22 IP with NYY (2.05 ERA/0.86 WHIP) and while he had just an 18% K rate, he has shown plenty of swing-and-miss throughout his minor league career leading me to believe his slider will start missing bats and get his K rate back into the low-to-mid 20%s range. He is penciled in to face LAA next week and that scheduling would setup an at TEX/v. SEA 2-step the week after.
Terrin Vavra | BAL, 2B/UT (0% Y!, ESPN, OC, ME) – The O's prospect was 12th in their org. prior to his promotion and has been a strong side platoon guy since arriving. His first game was at DH which slots him into UT-only for NFBC formats while most outlets use the 2B/SS designation garnered in the minors. It's a hit tool driven profile with some potential speed thrown in so if you are loaded with power but struggling with AVG, he could be your guy.
OC = NFBC Online Championship (12-tms)
ME = NFBC Main Event (15-tms)
DRAFTKINGS GAME
Haven't done any DK for a bit, but we will definitely get them going again next week!